What does Digital Ecosystems Lab offer

?
An online platform to help you develop and grow your business with very useful and easy-to-use tools to improve the management, communication, collaboration, marketing, investment and expansion of your projects.
Available at all times, 24 hours a day, 7 days a week and wherever you are!
You will only need an internet connection and eager to grow!
Here is a summary of what you can find:
These are some of the products and tools that we offer you
It is a comprehensive suite of tools in continuous growth
And here are some of our services …
All our services are offered through partners approved by Del Ecosystems Lab
If you offer a quality service focused on business development for SMEs and startups, sign up and we'll talk
And many more functionalities and value-added services that we will be integrating …
Promoter team
Digital Ecosystems Lab
We are passionate about entrepreneurship. We have been practicing it for more than 20 years and in the following we hope to start with you 🙂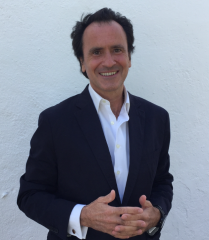 Alfonso Ruiz de Ojeda
Co-founder and CEO
Consultant, entrepreneur, business angel and mentor of numerous business initiatives in different sectors, including training, which has allowed him to combine theoretical training with practical experience from his professional career.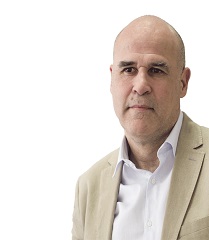 Víctor Manuel Herrero
Co-founder and CTO
IT consultant, entrepreneur and CEO and founder of Lobees.
As an IT consultant, he has worked with consulting companies such as Accenture, PWC, IBM, Everis, Indra, etc … in clients such as Telefónica, Repsol, Sol Melia, EMT, Leche Pascual, etc … in the implementation of CRM and ERP systems such as SAP .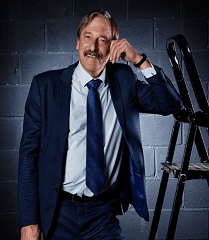 Jaime Ros Felip
CHRO
Bachelor of Medicine and Surgery and Master in Human Resources and Organization.
Consultant in different companies such as CESMA, IDE, Air Liquide, Banco Inversión, Houser & amp; Menet, Onda Cero, Bardon Tender, Griker Asociados, Time Manager or the HM Business School.
Very easy. First, your service proposal has to be 100% oriented to the business development of SMEs and entrepreneurs or freelancers, and it should reflect very clearly how you can help them grow in a special way or with exclusive advantages for Digital Ecosystems Lab users
. If you meet this requirement, the next step is to register for free and in the profile you indicate your website and what you offer in detail. Once you have registered, send us an email to
partners@digitalecosystemslab.com indicating your interest in collaborating and attaching the details of your service proposal. Later we will have an interview with you so that you can explain your success stories to us and present us with your value proposition in the Ecosystem.

In many ways. We can help you shape it, get you collaborators, with mentoring, with training and even if the idea is very good (it has to be very good) we can raise the possibility that

be "incubated" by Digital Ecosystems Lab and / or help you
seek financing through the networks of business angels that collaborate with Digital Ecosystems Lab.

Although, the normal thing would be that
If you only have an idea, let's go first step by step by giving it

form
and putting all the focus on creating a minimum viable product, creating a team and prospecting the market through collaborating companies that may be interested in validating your idea.
Great! You have almost everything :). In
Digital
l Ecosystems Lab We can help you: Consolidate your project, make it grow, generate more business opportunities and potential clients, optimize management, strengthen your management team with both new potential collaborators and sessions of training and / or mentoring, a optimize costs, develop the business plan, to seek financing, etc.


Great! In this context we can give it our all! :). En Digital Ecosystems Lab We can help you accelerate your project, seeking financing, establishing strategic alliances with new relevant potential clients, distributors and others, helping you open new markets, thanks to our partners we have contacts to help you with international expansion.

En Digital Ecosystems Lab We want to be able to help you and be flexible to adapt to the needs of each entrepreneur, freelancer, startup or small and medium-sized company, especially in the current economic situation. That is why we offer you that you can have access to multiple functionalities to help you manage and grow your business from € 0 per month and without permanence commitments. And that as you need more functionalities or products, you can hire them from our platform, in which we will constantly add more functionalities and value-added services with their respective pay-per-use rates, and as we always told you with total flexibility and without obligation
Contact
We collaborate to undertake.
Talk Later?.